The 2023 Wharf to Wharf Swim has been Canceled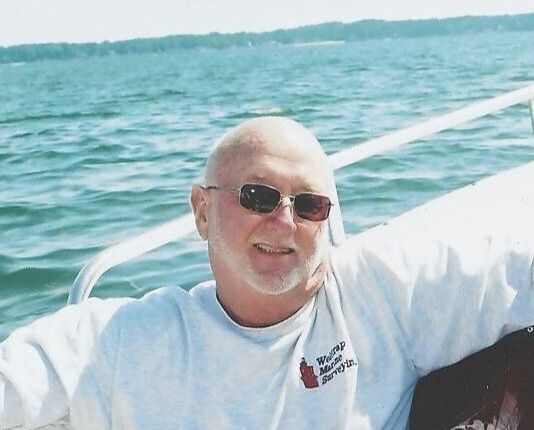 WHARF TO WHARF SWIM
The Wharf to Wharf Swim is a major fundraiser for the Mathews Land Conservancy each year and a tribute to the late L. Wayne Hudgins, a Mathews' native, Wharf enthusiast and long-time member of the MLC Board of Directors.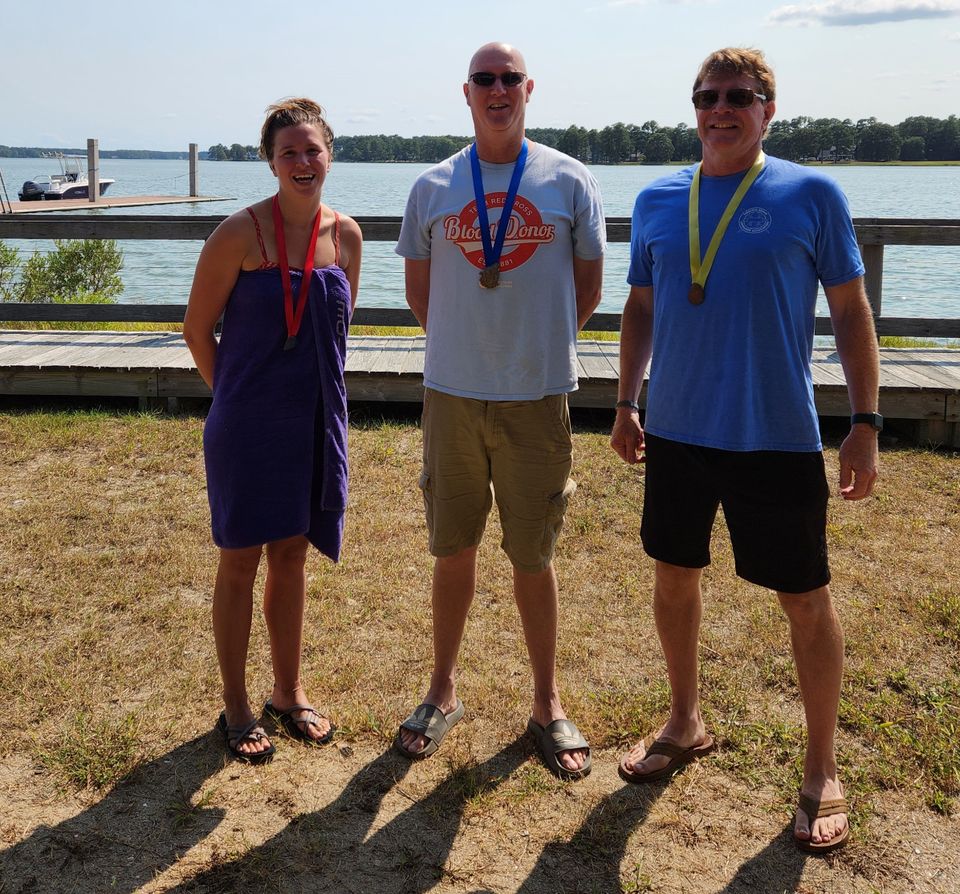 Wharf to Wharf Swim 2022 Winners
From left, Sierra Higinbothan, 2nd place, Patrick McGarrity, 1st place, and David Randolph, 3rd place
2022 Swim
Eleven swimmers completed the 16th annual L. Wayne Hudgins Memorial Wharf to Wharf Swim on Sunday, September 18th, at Williams Wharf Landing.  Raising over $22,000 to date, this year's event was the most successful Swim event yet for the Mathews Land Conservancy's Williams Wharf project and facilities.

Starting at Williams Wharf, the swim course was a 1 mile out and back along the East River.   Coming in first place was Patrick McGarrity, 45, with a time of 30:45.  Second and third place respectively were Sierra Higinbotham, 28, with a time of 35:38 and David Randolph, 61, with a time of 36:41.  Boo Schwartz, Craig DeRemer and Bob Griffith provided timing for the event.  Winners received handmade shell medals from the Poddery in Mobjack.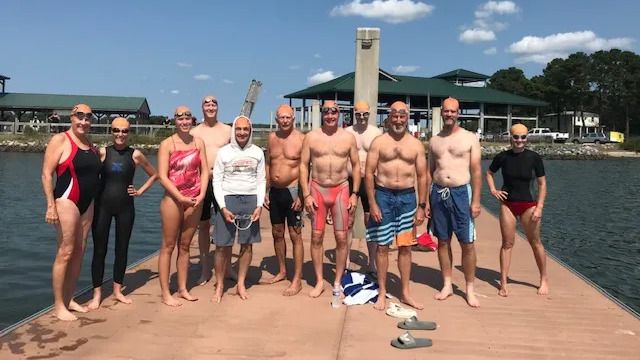 Other finishers were Donald Allen (39:50), Sarah Dunston (43:09, Will Buklad (54:43), Missy Johnson (55:18), Liz O'Neil (55:19), Richard Goldstein (55:53), Thane Harpole (56:23), and Tim Hudgins (58:35).

Top fundraisers for the event were Tim Hudgins and Liz O'Neil.  All participants received donated prizes from Brent and Becky's Bulbs, Short Lane Ice Cream, Heartfelt Touch Massage, Southwind Pizza and Chick Fil-A of Gloucester.

The conditions were ideal with no jellyfish and air/water temperatures in the mid 70's. Swimmers and spectators alike enjoyed delicious food by Backwoods BBQ and great music from Jonathan Brown of Tappahannock.

Members, friends and family of the board of the Mathews Land Conservancy, owners of the wharf, including Tim Hudgins, Rick Machen, Boo Schwartz, Bernadette LaCasse, Craig DeRemer, Jay White, Lynda Smith Greve, Bob Griffith and Carolyn Smith, handled registration, course set up, safety launches and parking for the fundraising event, as well as perimeter patrol on the water.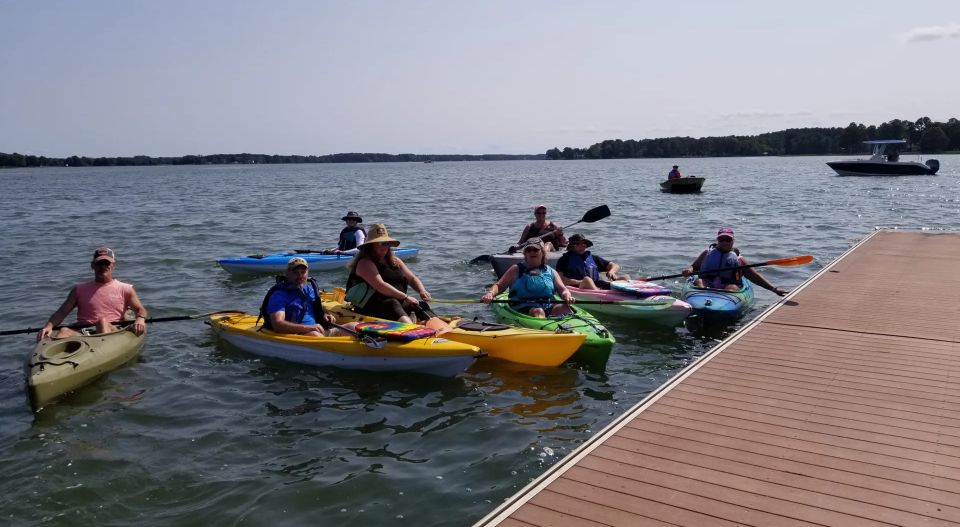 Special thanks goes out to the volunteer kayak patrol for keeping the swimmers safe, including Mary Jane Wikswo, Lynn Miller, Kim Berry, Timmy & Alexis Deagle, Bill Johnson, Teresa Sanger and Beth Brown.

The Swim is a tribute to the late L. Wayne Hudgins who was a Mathews native, Wharf enthusiast and long-time member of the MLC's board.  Wayne's son, Tim, now serves as the board's president.

Williams Wharf and Bayside Landing have continued to be open to the public from sunrise to sunset daily throughout the pandemic.  If you wish to support these facilities, please make your tax-deductible gift to the Mathews Land Conservancy, Box 306, Mathews VA 23109, or online at www.mathewslandconservancy.org.

Next year's event will take place on September 17, 2023.